Ethnic Minorities and COVID-19
Keywords:
health care, social work, COVID-19, Ethnic minorities
Abstract
Many factors contribute to health care disparities among ethnic minorities, including limited social support, poor awareness of health care systems, low socioeconomic status, incidence of poor health, and lack of access. Access to care and language barriers are a major problem, as ethnic minorities are often given less information about important issues in their native language, leaving them in an information vacuum that worsens their general condition. The paper discusses the situation of ethnic minorities during COVID-19, what the countries have done to provide the necessary information for ethnic minorities in detail, taking into account their socio-economic factors, to what extent it was possible to provide full assistance to these communities. Among them, the current situation in Georgia is discussed, what has been done for ethnic minorities and what recommendations are important to consider. The role of social work in terms of maintaining a full-fledged life pace and providing important information for ethnic minorities during the pandemic is highlighted.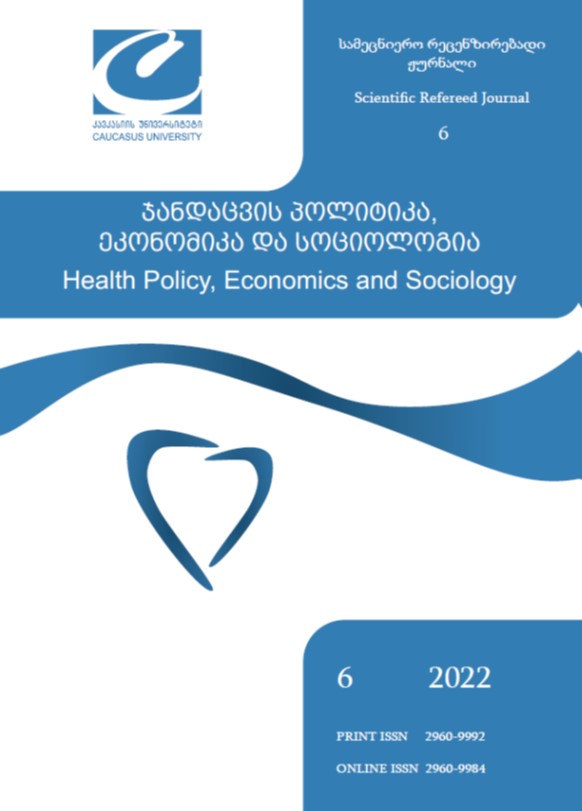 Downloads
How to Cite
Kevkhishvili, N. (2023). Ethnic Minorities and COVID-19. Health Policy, Economics and Sociology, 6. Retrieved from https://heconomic.cu.edu.ge/index.php/healthecosoc/article/view/6465
Section
Original Research
License
This work is licensed under a Creative Commons Attribution 4.0 International License.