Social relationships and health
Keywords:
mortality risk, health habits, physical health, mental health, Social relationships
Abstract
Social relationships influence health outcomes, including mental and physical health, health behaviors, and mortality risk. Recent demographic trends, namely high divorce rates, geographic employment mobility and an aging population, suggest that social isolation and family ties will further increase in the future. With this in mind, it is important to develop policies that can improve population health by developing social relationships and reducing social isolation, for example, by strengthening the education system, fostering social skills, interest in civic engagement and employment, and providing gatherings and physical activities in public places.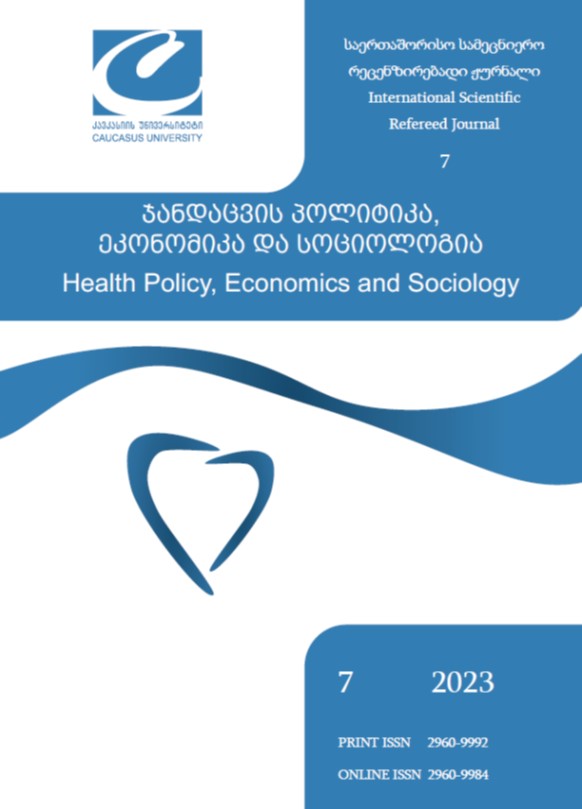 Downloads
How to Cite
Alimbarashvili , E., & Osefaishvili, D. (2023). Social relationships and health. Health Policy, Economics and Sociology, 7(1). Retrieved from https://heconomic.cu.edu.ge/index.php/healthecosoc/article/view/6510
License
This work is licensed under a Creative Commons Attribution 4.0 International License.