Pension insurance reform in Georgia
Abstract
Pension system is one of the most important parts of state's social policy. In Georgia population is ageing and the share of pensioners in total population is going to rise significantly. Therefore, the pressure on state budget will rise and it will be much difficult to provide pensions that are sufficient to protect elderly people against the risk of poverty. That is why the issue of pension system reform in Georgia is becoming more relevant.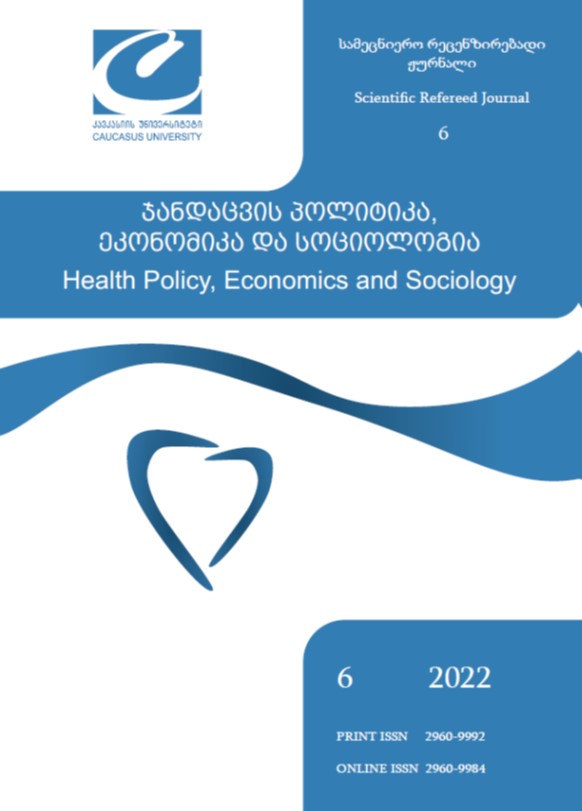 Downloads
How to Cite
Kenteladze, T., & Lukhutashvili, T. (2022). Pension insurance reform in Georgia. Health Policy, Economics and Sociology, 6. Retrieved from https://heconomic.cu.edu.ge/index.php/healthecosoc/article/view/6425
Section
Original Research
License
This work is licensed under a Creative Commons Attribution 4.0 International License.