Teachers' attitude towards overt and covert bullying, effectiveness of intervention
Keywords:
conflict, school students, bullying
Abstract
Introduction: The problem of bullying is very relevant both in Georgia and in other countries. The formation of a child as an independent person starts from school age. Therefore, it is important to show them the right directions, to provide information regarding bullying, for which the intervention of the teacher is necessary. The purpose of the study is to study the attitude of teachers towards overt and covert bullying and the effectiveness of the intervention. Methodology: an in-depth interview of elementary and high school teachers was conducted within the scope of the qualitative research method. Results, conclusion: the research showed that the child's aggression is facilitated by the instability and disturbance of his psychological state, the cause of which can be family conflicts. Teachers are as involved as possible and try to prevent and eliminate bullying. It is important to establish good relations in the classroom, mutual respect and teamwork, which the teacher can achieve after a lot of work. Students should understand that friendship and unity have a lot of power. The best way to resolve the conflict is for teachers to talk a lot with students about bullying, to listen and help them with their problems, to bring students closer to each other and to build friendships between them. Students should see that there are other alternative peaceful ways to resolve conflict.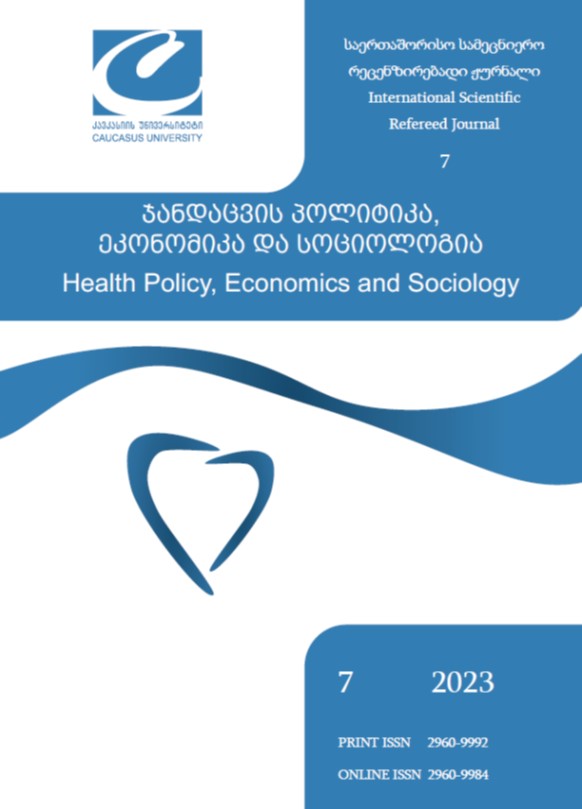 Downloads
How to Cite
Gugeshashvili, A. (2023). Teachers' attitude towards overt and covert bullying, effectiveness of intervention. Health Policy, Economics and Sociology, 7(1). Retrieved from https://heconomic.cu.edu.ge/index.php/healthecosoc/article/view/6512
Section
Original Research
License
This work is licensed under a Creative Commons Attribution 4.0 International License.