The lesson e of the Oppressed
Keywords:
The theater of oppressed, Theatrical Debates, Spect-actors,, bullying, Oppression
Abstract
Oppression, use of force, bullying, conflict among adolescents are most hot issues and topical problems of the 21st century. The Theatrical lesson of oppressed (the theatre of oppressed) is a non-tradition theater. It is used to encourage people to start a dialogue and solve problems through debates. The greatest humanistic and historic task of the oppressed is as follows: they have to free not only themselves, but oppressors as well. Boal took into practice the methodologies of Paolo Freire which meant political and social activation of target groups. Boal presents the new term: "Spect-actors" and this creates the new form - "Theatrical Debates", so called "Forum Theater". He also brings "Joker" i.e. "Moderator" in theatrical act. Imagination of Boal stands on an idea, whereas any "Spect -actors" can be involved in theatrical play during the play, express his/her position about play issues, even changing the play course. Method of Boal (used in many countries of the world) aims to turn the audience into active participant of the play, providing improvement of people and their environment. Presently, many theater companies work in Europe and USA following the method created by Boal. Here in the work, we will show you the research from the"Theatrical Debates "created by the students and fellows of Boal. The lessons of the oppressed This is the research where students explore, demonstrate and analyze the transformation of their lives. The theatres NAJE end ENTRÉES DE JEU successfully practice the form Theatrical Debates with children and adults, who are the members of different groups.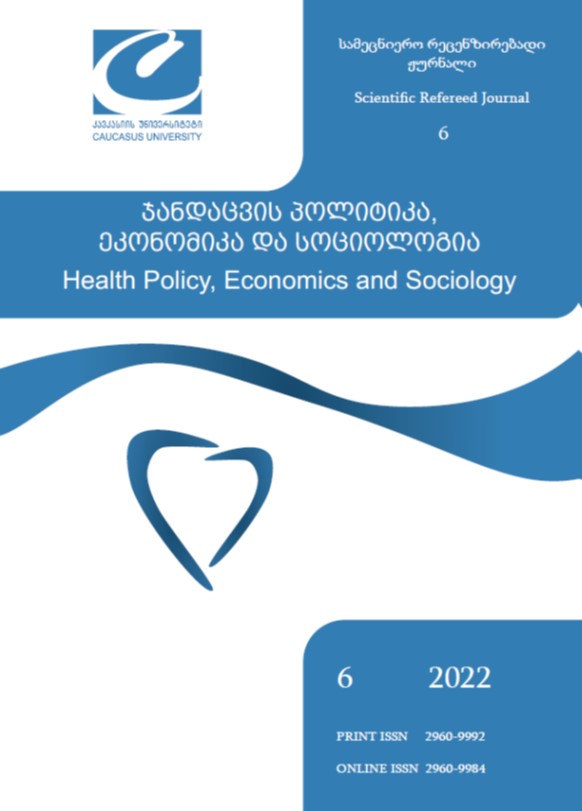 Downloads
How to Cite
Cherkezishvili, N. (2022). The lesson e of the Oppressed. Health Policy, Economics and Sociology, 6. Retrieved from https://heconomic.cu.edu.ge/index.php/healthecosoc/article/view/6426
Section
Original Research
License
This work is licensed under a Creative Commons Attribution 4.0 International License.